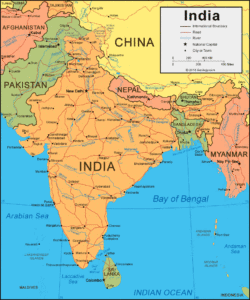 India recently achieved its ethanol fuel blending target of 10 percent five months ahead of schedule and the phased rollout of 20 per cent ethanol blending in India will begin this April, according to the Petroleum and Natural Gas Ministry, advancing its target to achieve 20 per cent from earlier 2030 to now 2025-26.
The Renewable Fuels Association, U.S. Grains Council and Growth Energy offered congratulations to the country for this progress. "Ethanol presents an immediate solution to tackling two of the world's greatest modern challenges: it represents an efficient alternative to petrol without infrastructure change and is a preeminent solution to mitigating the impending climate crisis," the groups said. "India's decision will provide economic benefits to domestic producers, facilitating new cycles of innovation and investment."
The three groups issued the statement ahead of India's upcoming Auto Expo 2023, one of Asia's largest automotive trade shows that's expected to welcome more than 115,000 visitors to New Delhi next week. Representatives from RFA, the U.S. Grains Council and Growth Energy will all be on-site at the trade show.
"We are delighted to be so warmly welcomed here in India at the Auto Expo 2023 and fully support India's bright and ambitious goal of transitioning toward higher blends. We look forward to working together with Indian businesses on the path toward net zero."