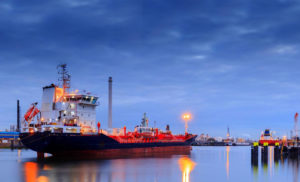 Exports of both U.S. ethanol and dried distillers grains (DDGS) were lower in November according to the latest analysis by Renewable Fuels Association (RFA) analyst Ann Lewis.
Ethanol exports declined 3% to a three-month low of 81.4 million gallons (mg), approximately 40% less than the volume shipped a year ago, but year-to-date U.S. ethanol exports total 1.28 billion gallons, 15% ahead of last year at the same time.
Essentially all exported U.S. ethanol landed in just ten countries in November. Our northern neighbor secured its place as our top customer for the twentieth consecutive month as shipments to Canada increased 8% to 47.9 mg—an unprecedented 59% of all exports. U.S. ethanol exports also expanded to South Korea, up 54% to 7.8 mg. Other larger markets included Mexico (5.1 mg, -21%), the European Union (4.6 mg, -33% to a 14-month low)—primarily led by the Netherlands—Peru (4.5 mg, -1%), and the United Kingdom (3.3 mg, -5%). India, Brazil, and China were principally absent from our export market in November.
Exports of the animal feed co-product DDGS were down nine percent in November to the lowest volume since May 2020. Mexico, our top customer for the fifth consecutive month, imported 205,769 mt (up 33% to a 4-month high). Shipments to South Korea scaled back 30% (91,838 mt), while exports to Vietnam were half of October's volume (68,223 mt, a 9-month low).