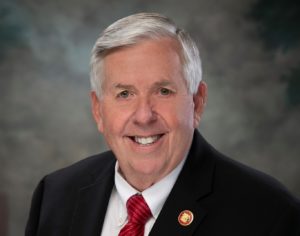 Missouri has become the tenth state to take action to allow the year-round sale of 15% ethanol fuel (E15).
This week, Missouri Governor Mike Parson notified EPA administrator Michael Regan by letter that he will exercise authority granted to state governors under the Clean Air Act to allow Missouri retailers to sell E-15 all year. He joins nine other Midwestern governors who made that same notification earlier this year.
Parson thanked Regan for the emergency waiver allowing E-15 sales during the 2022 ozone control season, but says relying on emergency waivers is not a long-term solution for fuel retailers, farmers, ethanol producers, consumers or the environment. "Thus, I am joining other Midwest states in seeking a permanent solution to allow year-round E15 and further reduce emissions," Parson said in his letter. Governors from Iowa, Illinois, Kansas, Minnesota, Nebraska, North Dakota, South Dakota and Wisconsin made a similar move in April and Ohio joined the effort in June.
Renewable Fuels Association CEO Geoff Cooper said, "This simple regulatory solution will allow consumers in Missouri to benefit from E15's lower cost and lower emissions throughout the year. We continue to call on other states to take similar action so that the benefits of E15 can be permanently enjoyed by drivers across the nation."