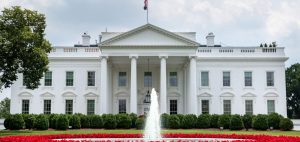 The White House Office of Management and Budget is now officially reviewing the request from nine Midwest governors to eliminate the 1-psi RVP waiver for E10 in their states and allow year-round sales of E15, according to the RegInfo.gov dashboard.
Renewable Fuels Association President and CEO Geoff Cooper said, "OMB review marks an important step in this process, and we are pleased to see that the governors' petition is moving ahead. This means the petition remains on track for approval before summer 2023, just as Administrator Regan outlined a few months ago. Of course, a legislative fix that applies nationwide (like the one introduced last week by Sens. Fischer and Klobuchar) would obviate the need for this multi-state petition, and we are actively pursuing that approach for E15 market access as well."
Iowa Gov. Kim Reynolds led seven other Midwest Governors in a letter to EPA Administrator Michael Regan in April of this year formally requesting a permanent Reid Vapor Pressure (RVP) waiver that will allow each state to continue selling E15 year-round without restriction. In addition to Iowa, the states include Nebraska, Illinois, Kansas, Minnesota, North Dakota, South Dakota, and Wisconsin. Ohio Governor Mike DeWine joined the petition as well in June, bringing the total number of states to nine.