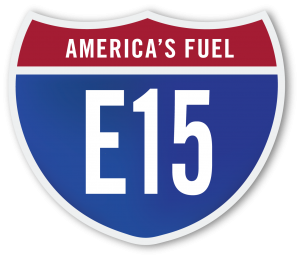 Legislation to allow year-round, nationwide sales of ethanol blends higher than 10 percent was introduced in the U.S. Senate Tuesday by Senators Deb Fischer (R-NE) and Amy Klobuchar (D-MN), with an additional 13 bipartisan co-sponsors.
The Consumer and Fuel Retailer Choice Act of 2022 would increase the availability of biofuels like E15 and would also end years of regulatory uncertainty and prevent a patchwork of uneven state regulations.
Additional cosponsors of the bill include Sens. Tammy Duckworth (D-IL), Chuck Grassley (R-IA), Tina Smith (D-MN), John Thune (R-SD), Sherrod Brown (D-OH), Joni Ernst (R-IA), Roger Marshall (R-KS), Dick Durbin (D-IL), Jerry Moran (R-KS), Tammy Baldwin (D-WI), Kevin Cramer (R-ND), Ben Sasse (R-NE), and Mike Rounds (R-SD).
The bill also has support from farm, ethanol and oil interests, including the National Corn Growers Association, Renewable Fuels Association (RFA), and the American Petroleum Institute.
"For the first time in history, ethanol producers, oil refiners, fuel retailers, equipment manufacturers, and farmers have all come together to support legislation that ensures American families can choose lower-cost, lower-carbon E15 at the pump every single day of the year without interruption," said RFA President and CEO Geoff Cooper. "We thank Sens. Fischer, Klobuchar, and other renewable fuel supporters in the Senate for introducing this legislation, which brings much-needed consistency and stability to the marketplace. It provides a simple, straightforward solution that will finally remove a burdensome and nonsensical barrier to broader deployment of cleaner, more affordable fuels. We are highly encouraged by the broad and diverse support that this effort is receiving, and we urge Congress to move quickly to adopt this commonsense legislation."
Additional organizations supporting the bill include:
National Farmers Union, America Farm Bureau Federation, National Sorghum Producers, Association of Equipment Manufacturers, National Council of Farmer Cooperatives, Growth Energy, American Coalition for Ethanol, SIGMA, National Association of Truck Stop Operators, and National Association of Convenience Stores.