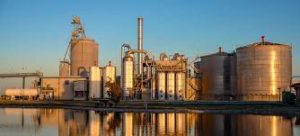 Western Plains Energy LLC in Oakley, Kansas is on a mission to become the first zero emissions U.S. ethanol producer with the installation of the first Whitefox ICE®-XL system in the country.
"Our quest to achieve net-zero emissions is something that we are passionate about, and we are excited to partner with Whitefox to help us achieve our goal," said Western Plains CEO Derek Peine. "Since beginning operations in 2004, Western Plains has always been on the forefront of innovation and an early adopter of technologies that deliver step-changes in energy efficiency and operational yield. In our discussion with Whitefox we found that its ICE-XL integrated membrane solution would serve as a cornerstone in fully decarbonizing our production process."

Tony Short, Head of Global Sales at Whitefox said, "Whitefox ICE-XL is an evolution of the Whitefox ICE® which we have installations in 9 US ethanol plants. ICE-XL fully replaces existing molecular sieves and delivers exceptional operational benefits such as up to 50% capacity increase across distillation and dehydration and 50% steam reduction when fully integrated."
The companies report that the initial engineering phase is already in progress and the project has an estimated start-up and commissioning date towards the end of next year.