The latest report from the Energy Information Administration (EIA) has set off fears of a looming diesel shortage by Thanksgiving, but clean fuels are helping to augment supplies.
EIA reports that, as of Oct. 14, the U.S. had only 25 days of reserve diesel supply, the lowest since 2008. In addition, distillate fuel, which includes heating oil inventories, is about 20% below the five-year average and some areas in the Northeast are already rationing heating oil as temperatures drop.
In a statement, Clean Fuels Alliance America said, "The clean fuels industry is working hard to provide better, cleaner transportation and heating fuels as petroleum supplies fall short. The U.S. supply of biodiesel and renewable diesel increased by 400 million gallons during the first three quarters of 2022 compared to the same time period in 2021, according to EPA data. Without the additional supply, prices would be about 4% higher than they are right now, per a recent study by WAEES. Our industry is continuing to grow and innovate to meet Americans' needs for affordable, essential energy supplies."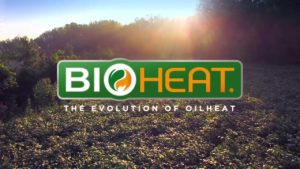 Heating oil prices hit $4.09 a gallon in New York last week, compared to $2.46 last year at this time and the EIA estimates home heating costs will jump 27 percent this winter. Bioheat® fuel is a blend of biodiesel and ultra-low sulfur heating fuel and an alternative to both traditional heating fuel and natural gas that can be used in existing home heating fuel systems.
Legislation placing a 5% Bioheat® fuel mandate (B5) was set to go into effect in the state of New York on July 1, 2022, and increases to B10 blends effective in 2025 and B20 blends by 2030. While the B5 mandate is in effect in New York City and Nassau, Suffolk and Westchester counties (accounting for 70% of the state's heating oil market by volume), enforcement of the 5% bioheating fuel mandate in parts of upstate New York are delayed for another year.
New York has long championed the use of biodiesel and Bioheat® fuel to meet its clean energy goals, and the clean fuels industry remains poised and ready to continue delivering substantial carbon reduction benefits to New Yorkers. In fact, from 2013 – 2020, New York City municipal buildings used 222.9 million gallons of Bioheat® fuel, and more that 75% of all No.2 heating oil used by NYC municipal buildings is blended with Bioheat® fuel.