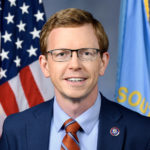 Rep. Dusty Johnson (R-SD) was one of only seven Republicans to vote for the Lower Food and Fuel Cost Act passed by the House in June and one of the reasons was it includes year round access to E15.
Johnson says approving year round E15 would result in having an extra eight billion gallons of liquid fuel every year in the market. "Adding that much more supply to the market place, would have a bigger impact on the price of fuel than anything else that we can do," he said, adding that he hopes the Senate passes the bill.
E15 comments - Rep. Dusty Johnson R-SD
1:35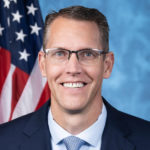 Rep. Randy Feenstra (R-IA) was also one of the seven who helped Democrats pass the bill because E15 was included.
"In Iowa, every other corn row goes to ethanol so we want to continue to see this built out, we want to see E15 year round," says Feenstra.
E15 comments - Rep. Randy Feenstra R-IA
:49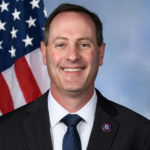 Republican Tracey Mann of Kansas did not vote for the Lower Food and Fuel Cost Act but says he does support year round E15.
"The bill that came forward had some poison pills in it (but) it did pass," Mann said. "Hopefully, the year round E15 passes in the Senate and gets signed into law here before the end of the year."
E15 comments - Rep. Tracey Mann R-KS
:17
The lawmakers made their comments during last week's Annual All Ag, All Day DC Capitol Ag Tour.