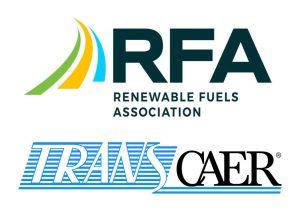 The Renewable Fuels Association award-winning ethanol safety training program is now available in Spanish-language versions of all materials, developed under the Pipeline and Hazardous Materials Safety Administration's ALERT grant program. RFA works closely with TRANSCAER, a national outreach program to help communities prepare for and respond to hazardous material transportation incidents, to offer free ethanol safety training.
These newly translated materials include eight modules, each with a PowerPoint presentation that is embedded with instructor notes, an instructor manual, participant guide, and a video of that module information.
"We are excited to add another tool to our ethanol safety toolbox by adding a Spanish version of our Ethanol Emergency Response Training Program," said Missy Ruff, RFA director of safety and technical programs. "We have had a growing interest in our training program across the globe and with the addition of TRANSCAER Mexico last year this helps both TRANSCAER and RFA reach a broader emergency responder audience."
As part of the grant, RFA is also working to update two related 20-minute videos in both English and Spanish versions, Emergency Response Considerations and Responding to Ethanol Incidents, to be released this fall.
"We are thrilled to see RFA offer new training opportunities for emergency responders on ethanol emergency response," said Erica Bernstein, Director of TRANSCAER. "Adding this program in Spanish not only helps us expand our outreach efforts in Mexico, but to other countries across the world."
TRANSCAER has a Learning Management System (LMS) that offers a variety of online hazmat training videos for emergency responders and community leaders unable to attend classroom events.