May is Renewable Fuels Month in Nebraska and high school students took on the mission of educating their peers about reducing their energy use and carbon footprint through the Field to Fuel student social media contest. Students were tasked with planning a one-week social media campaign to promote Renewable Fuels Month – a celebration recognized in May by Nebraskans and sponsored by Nebraska Ethanol, Nebraska Corn, Nebraska Soybean, and Renewable Fuels Nebraska.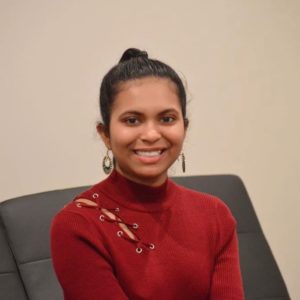 Aditi Rai, a junior at Elkhorn South High School, received first place honor this year for her social media content, which will be featured on the Nebraska Ethanol Board's social media throughout Renewable Fuels Month. Rai also received $1,000 from the Nebraska Ethanol Board, which she plans to donate to her school's Unified Green Team – a club dedicated to recycling and taking care of the community.
"When I first heard about the competition, I wasn't sure," Rai said. "I didn't know much about renewable fuels or designing a social media plan. However, it was really a valuable experience. I learned a lot about renewable fuels and even more things I can do to help the environment."
Renewable Fuels Month recognizes the importance of renewable biofuels, such as ethanol and biodiesel. The month of May typically kicks off the summer driving season, making it a great time to fuel up on biofuels to help reduce greenhouse gas emissions and save money.