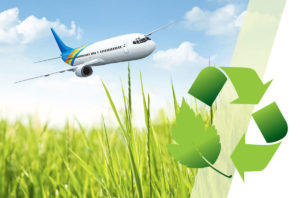 The Business Coalition for Sustainable Aviation Fuel was pleased to hear President Joe Biden's support for the goal of increasing SAF production when he spoke last week at an ethanol plant in Iowa.
"I've set a goal of zero-carbon for aviation sector, for example, by 2050. I've spoken with the leading heads of all major airlines. It's going to require billions of gallons of sustainable aviation fuel. And you simply can't get to net zero by 2050 without biofuels," said President Biden. "Aviation isn't a case where you blend in a little bit of biofuel. It's where — it's called "drop in" — meaning 100 percent biofuel."
"President Biden's remarks are the latest signal that this Administration is committed to working on all fronts to increase Sustainable Aviation Fuel production and adoption," stated the coalition in a press release. "The Business Aviation Coalition for Sustainable Aviation Fuel applauds the holistic approach taken by the Biden Administration to advance SAF production from all angles: research and development, feedstock and supply chain expansion, and new and existing national policy."
The administration has proposed a sustainable aviation fuel tax credit to advance cleaner and more sustainable fuels for American aviation.
Listen to the President's remarks last week in Menlo, Iowa.
President Biden Iowa E15 announcement (31:03)