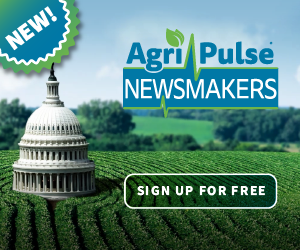 The latest episode of Agri-Pulse Newsmakers features last week's big announcement on summer sales of E15.
Host Spencer Chase interviews Rep. Randy Feenstra (R-IA) on the announcement, followed by a panel discussion on the future of ethanol policy and agriculture's current relationship with the EPA featuring Renewable Fuels Association President and CEO Geoff Cooper, Courtney Briggs with the American Farm Bureau, and United Soybean Board Chair Ralph Lott.
Newsmakers is also available as a podcast and/or you can sign up to get free access to Newsmakers.