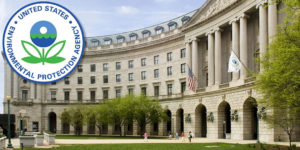 The Environmental Protection Agency Thursday announced the denial of 36 small refinery exemptions (SRE) for the 2018 compliance year. The petitions were remanded to EPA by the U.S. Court of Appeals.
At the same time, EPA announced an "alternate compliance approach" that allows 31 of those small refineries to meet their new 2018 compliance obligations "without purchasing or redeeming additional RFS credits."
Pro-biofuel organizations are disappointed with the novel approach being taken by the agency.
"While today's decision is an important step in reversing past abuse of refinery exemptions, the decision fails to remedy the economic harms the improperly granted 2018 SREs have already caused," said a joint statement from the Renewable Fuels Association, Growth Energy, National Corn Growers Association, Clean Fuels Alliance America, American Coalition for Ethanol, and National Farmers Union.
"EPA's readiness to excuse individual refineries from their obligations to comply with 2018 blending requirements comes at the expense of our biofuels producers, farmers, and American consumers."
Biofuel and farm advocates had challenged the exemptions in the D.C. Circuit Court of Appeals, forcing the agency to reevaluate its approval for select oil refiners to avoid their obligations under the Renewable Fuel Standard (RFS). Last August, when EPA filed a motion to remand the SREs without vacatur, the D.C. Circuit remanded the exemptions back to EPA, but required the agency to make new determinations on the contested SREs no later than April 7, 2022.