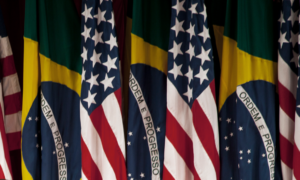 The government of Brazil has announced it will suspend tariffs on U.S. ethanol starting March 23 until the end of 2022. The country is also suspending tariffs on six food products as a means of decreasing inflationary pressures.
The leaders of the Renewable Fuels Association, U.S. Grains Council, and Growth Energy issued a joint statement welcoming the move as an opportunity to make the 18% tariff cut more permanent.
"We welcome this decision and see it as an opportunity to continue discussions with Brazil to expand the global use of low-carbon ethanol, reduce barriers to trade and elevate its prominence in energy discussions. Our hope is that with this action, Brazil and the U.S. will share with third parties the vision of free and open global ethanol markets.
We will continue to pursue a long-term, open and mutually beneficial ethanol trading relationship with Brazil as we work to make this temporary reduction permanent. We look forward to continuing to work closely with USDA and USTR to return to a fair and reciprocal trading relationship with Brazil regarding ethanol."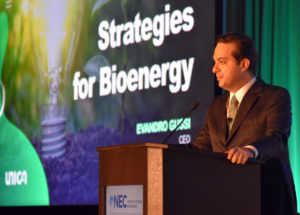 The tariff issue was brought up during a panel discussion on trade at the recent National Ethanol Conference which included Evandro Gussi, president and CEO of the Brazilian Sugarcane Industry Association (UNICA) and USDA Foreign Agricultural Service Administrator Daniel Whitley.
While the topic was avoided during the panel discussion, Gussi was asked directly by an audience member about what should be done about the tariff. "You are right and Brasilia isn't wrong," he began. "I'm not saying who is right."
Gussi then explained that there are regional differences within Brazil and the U.S. tariff rate quota on sugar also plays a role. "It's a political issue," he says.
Whitley asked Gussi how that type of protectionism can work if Brazil is trying to open other markets to ethanol. "I am a partner to try to solve this problem," Gussi said.
Listen to that segment and/or the full panel below:
NEC22 trade panel segment on Brazil tariffs (4:54)
NEC22 Outlook for Trade panel
(1:13:25)