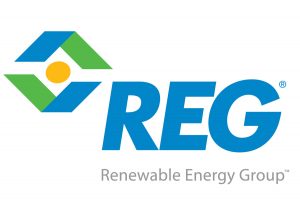 Renewable Energy Group, Inc. announced a couple of strategic European investments this week.
First, REG will install a state-of-the-art pretreatment facility in Germany, enabling the company to refine some of the lowest carbon intensity, hardest to convert waste fats and oils for bio-based diesel production. The project is located on the North Sea harbor of Emden, Germany at the border to The Netherlands.
This project will enhance REG Emden and REG Oeding's ability to produce renewable fuel from a wider variety of feedstocks, including 'Generation 3' advanced feedstocks as defined under the Renewable Energy Directive (RED) II. This strategic upgrade will enable the company to continue to expand the company's strong global sourcing and trading position, produce more deeply decarbonized fuel and better serve European customers seeking to accelerate their transition to cleaner energy.
In addition, REG has partnered with Bunker Holding Group, the world's largest supplier and trader of marine fuels, to further develop the U.S. and EU marine markets for sustainable bio-based diesel.
Partnering REG's expertise in bio-based diesel with Bunker Holding's global reach will allow the companies to play a critical role in transitioning the shipping industry to new and more sustainable energy sources. This collaboration agreement is initially focused on opportunities in North America and Europe, where trials of B20 and B30 are being run in high-traffic regions of both continents.