The Environmental Protection Agency's proposal to deny 65 pending small refinery exemption (SRE) petitions is strongly supported by the ethanol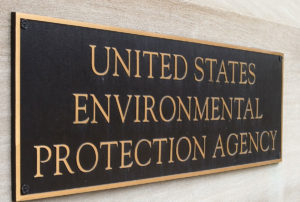 industry.
In comments on the proposal, the Renewable Fuels Association
noted that such an action would "restore confidence" in the Renewable Fuel Standard program, and would also ensure the SRE program complies with the Tenth Circuit Court's 2020 decision moving forward.
"EPA's proposed decision is consistent with the statute and with EPA's repeated determinations that small refineries pass through the cost of RFS compliance to the wholesale prices of their products and therefore do not face disproportionate economic hardship," wrote RFA President and CEO Geoff Cooper in comments submitted to the agency. "When finalized, the proposed approach will restore confidence in the RFS program, which in turn will stimulate the increased investment in renewable fuel production that Congress sought to encourage."
RFA also encourages EPA to deny 31 SREs granted by the previous administration for compliance year 2018. Those exemptions were inappropriately issued in 2019 and were recently remanded to EPA by the D.C. Circuit following a legal challenge led by RFA.
American Coalition for Ethanol (ACE) CEO Brian Jennings noted the importance of EPA's determination that RFS compliance costs are essentially a pass through and not ultimately born by refiners, which prevents RIN prices from being used to justify waivers.
"EPA's proposed rulemaking denying the pending SRE petitions complies with the long-held position that RIN prices cannot be evidence of economic harm in seeking a waiver from RFS obligations," the comments read.