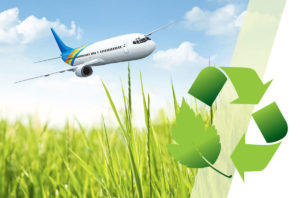 Membersof the Business Aviation Coalition for Sustainable Aviation Fuel are urging the U.S. Environmental Protection Agency (EPA) to provide greater opportunities for the development of sustainable aviation fuel (SAF) under the Renewable Fuel Standard (RFS).
In a letter to EPA Administrator Michael Regan in response to a request for comments on a proposed RFS rule, the Business Aviation Coalition for Sustainable Aviation Fuel called on the agency to expand the list of eligible feedstocks, which would make new sources available for biofuels and SAF; approve new process technologies and biointermediate opportunities; and ensure that the volumes for advanced biofuels are set at levels that will allow greater supplies of those fuels.
"We hope EPA and this Administration recognize the opportunity for SAF moving forward as part of the RFS program. The growth in SAF will not happen if EPA does not responsibly improve the regulatory structure of the RFS — by finalizing biointermediates, by updating the opportunities for both feedstocks and technologies, and by increasing the RVO volumes accordingly," the coalition wrote in its comments.
EPA should ensure that municipal solid waste and woody biomass are included in the definition of biointermediates, according to the coalition. On the volumes, the coalition asked EPA to ensure that cellulosic, non-cellulosic advanced and biomass-based diesel are set at levels that will increase the volumes of each of these fuels to help support the SAF market.
The coalition is collaborating with the administration on the "SAF Grand Challenge" and will continue its efforts to educate key government, industry, and community stakeholders on the value of SAF in achieving shared environmental goals.