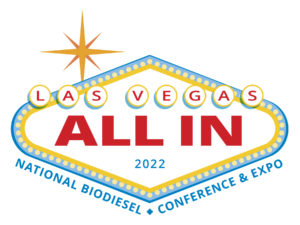 The biodiesel, renewable diesel and sustainable aviation fuel industries will come together this week at the 2022 National Biodiesel Conference & Expo in Las Vegas, Jan. 17-20, to usher in a new year and a new era of clean fuels.
"This year, our industry celebrates its 30th anniversary, and with that, we will formally announce an organizational name change that capitalizes on the connected energies of everyone in the industry working together toward a clean fuels future," said National Biodiesel Board CEO Donnell Rehagen. "The new name reflects the evolution and growth in demand for all of the products we create – biodiesel, renewable diesel and sustainable aviation fuel. Our membership spans North America and represents nearly all of the companies that are producing the most sustainable fuels on the planet. This new name will position us for growth in the clean energy ecosystem and continue building on our longtime role as the voice of this industry to markets, stakeholders and policymakers."
Learn more about what's on the table at the 2022 Biodiesel Conference from Brad Shimmens, NBB Director of Operations and Membership, in the interview below and stay tuned to the Biodiesel Conference Blog for the latest news from the event.
Biodiesel conference preivew with Brad Shimmens, NBB
(3:05)