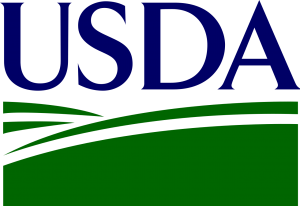 Corn and soybean production were both higher in 2021 compared to 2020, according to the 2021 Crop Production Annual Summary released today by the U.S. Department of Agriculture's National Agricultural Statistics Service (NASS).
U.S. corn growers produced 15.1 billion bushels, up 7% from 2020 and the second highest on record. Corn yield in the United States is estimated at a record high 177.0 bushels per acre, 5.6 bushels above the 2020 yield of 171.4 bushels per acre. Area harvested for grain, at 85.4 million acres, is up 4% from 2020.
Soybean production for 2021 totaled a record-high 4.44 billion bushels, up 5% from 2020. With record high yields in 21 states, the average soybean yield is estimated at 51.4 bushels per acre, 0.4 bushel above 2020 and the second highest on record.
The 2021/22 U.S. corn outlook in the January World Agricultural Supply and Demand Estimates report, also released on Wednesday, forecasts higher production, greater food, seed, and industrial use (FSI), lower exports, and larger ending stocks.
Corn production is estimated at 15.115 billion bushels, up 53 million on a 0.3-million acre increase in harvested area. Total corn use is virtually unchanged at 14.835 billion. Exports are lowered 75 million bushels to 2.425 billion, reflecting expectations of increased competition from other exporters. FSI use is raised 80 million bushels. Corn used for ethanol is raised 75 million bushels to 5.325 billion, based on data through November from the Grain Crushings and Co-Products Production report and weekly ethanol production data as reported by the Energy Information Administration for the month of December.
U.S. soybean production is estimated at 4.44 billion bushels, up 10 million with gains for Iowa and Indiana. Soybean supplies are raised 11 million bushels on higher production and slightly higher beginning stocks. With crush and export forecasts unchanged, ending stocks are projected at 350 million bushels