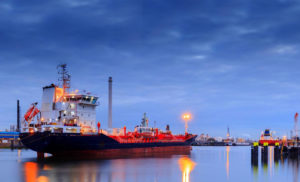 U.S. ethanol exports in November skyrocketed by 43% to nearly 150 million gallons (mg), due in part to the largest volume of undenatured fuel ethanol exports since March 2020.
According to the Renewable Fuels Association, Canada remained the top destination for U.S. ethanol for the eighth consecutive month with imports of 37.4 mg.
Although reflective of a slight uptick from October, these exports were equivalent to the largest volumes crossing the border in over four years. Exports to Brazil expanded more than fivefold to a 20-month high of 27.1 mg. India's imports were up 42% (19.9 mg) and equivalent to the largest volume in ten months. Shipments to the United Kingdom more than doubled to 14.3 mg, the country's largest monthly exports of U.S. ethanol in more than nine years. Outside of those four countries, which represented two-thirds of U.S. ethanol exports in November, significant volumes landed in South Korea (10.5 mg, +54%), the Netherlands (6.8 mg, -51%), Mexico (6.2 mg, +16%), Nigeria (5.4 mg, +14%), and Peru (4.6 mg, +546%). Year-to-date shipments total 1.13 bg, or 6% less than the same period in 2020.
RFA President and CEO Geoff Cooper says ethanol exports were a low point for the industry in 2021. "We're actually projecting that we will export slightly less in 2021 than we did in 2020, even with COVID," said Cooper. "We think that's because other countries around the world have been much slower to recover from COVID….and we also are continuing to battle trade barriers."
Listen to Cooper discuss 2021 ethanol exports in this segment from the latest Ethanol Report podcast.
RFA CEO Geoff Cooper - 2021 ethanol exports (4:09)