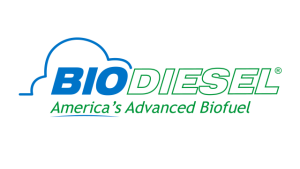 Five members of the National Biodiesel Board (NBB) staff brought testimony to the Environmental Protection Agency during a virtual hearing today on proposed renewable volume obligations for 2020 through 2022.
Testifying on behalf of NBB were Kate Shenk, Director of Regulatory Affairs; David Cobb, Director of Federal Affairs; Donnell Rehagen, CEO; Matt Herman, Director of Environmental Science; and Scott Fenwick, Technical Director.
Rehagen highlighted the clean fuels industry's readiness to meet higher volumes and thanked EPA for restoring improperly waived volumes from 2016. "During these past two years, the biodiesel industry worked hard to meet Americans' growing demand for better, cleaner fuels," Rehagen testified. "In 2020, the U.S. biomass-based diesel and renewable diesel market grew to 3 billion gallons — its highest volume ever — and generated more than 4.5 billion advanced biofuel credits. Through the first 11 months of 2021, the industry has maintained a sustainable production rate comparable to 2020."
Shenk also welcomed proposed growth in 2022, adding, "We want to ensure that the BBD volume is fully met each year and continues to reflect growth in biomass-based diesel production. We also hope that EPA continues to create room for growth in the overall advanced pool, since some additional advanced biofuels are co-products of biomass-based diesel."
NBB also emphasized the uncertainty created by EPA's proposed reset of 2020 volumes and proposed, rather than outright, denial of small refinery exemptions. "The fact that this proposed rule opens another comment period for SREs just adds additional delays in finalizing a rule that is already late," said Cobb.
NBB further urged EPA to quickly propose 2023 RFS volumes, which were due under the statute on November 30, 2021.
Listen to NBB's testimony here:
EPA RFS hearing - comments from NBB (15:56)