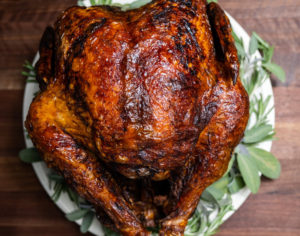 As many of us are finishing up the turkey leftovers this week, some biodiesel producers are reaping a harvest of used cooking oil from the holiday.
National Biodiesel Board (NBB) members — such as Newport Biodiesel in Rhode Island, New Leaf Biofuel in San Diego and American GreenFuels in Connecticut — harvest and recycle used cooking oil into biodiesel and renewable diesel, helping to keep food costs down while lowering carbon emissions.
Many people will dine out on Thanksgiving while others choose to fry their turkey. Either of those options can support the clean fuels industry. NBB members are leaders in the circular economy, many of whom rely on local restaurants for their feedstock supply. These companies collect used cooking oil from area restaurants and recycle it to produce to high-quality biodiesel, which they sell to local businesses, governments, fleets and even use themselves. They're keeping a waste product out of landfills and helping restaurants keep prices down by finding a second use for their waste product.