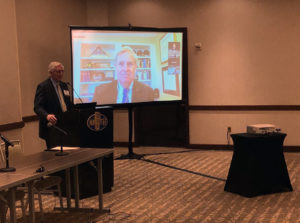 On the day last week that the Environmental Protection Agency proposed extending the deadlines for refiners to comply with Renewable Fuel Standard volume obligations, Secretary of Agriculture Tom Vilsack told farm broadcasters that the biofuels industry can expect "certainty" from the Biden EPA.
Answering a question about what role renewable fuels can play in climate change, considering EPA has yet to issue proposed Renewable Volume Obligations (RVOs) and E15 is essentially back to being banned in the summer, Vilsack said it's an important role and producers will see support coming from Washington in a number of ways. "I think you're going to see it in the certainty of the RVOs that basically the EPA puts out," said Vilsack. "In the past, the previous administration set a number but that number, you could never trust it because there were waivers being granted in a very significant way…which significantly reduced that number."
Vilsack continued that he believes, from statements Administrator Michael Regan has made, that "when they fix a number, they're not going to provide a lot of waivers in the way in which the previous administration did."
The secretary also mentioned COVID aid still expected from the administration, and resources for the industry in the Build Back Better bill.
Agriculture Secretary Tom Vilsack biofuels comments
3:53