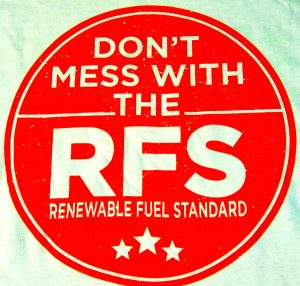 Rumors that the Biden Administration is looking at lowering biofuel blending obligations under the Renewable Fuel Standard (RFS) resurfaced this week, prompting the Renewable Fuels Association (RFA) to send a letter to the White House explaining why that would be a bad idea.
"To be clear, lowering biofuel blending requirements under the Renewable Fuel Standard (RFS) would not reduce the cost of gasoline for American households," wrote RFA President and CEO Geoff Cooper in a letter to National Economic Council Director Brian Deese. "In fact, cutting RFS volumes would most assuredly have the exact opposite effect on consumer gas prices. Reducing the domestic usage of low-cost renewable fuels like ethanol would increase demand for petroleum at a time when global oil inventories are already strained and prices are at seven-year highs."
Instead, Cooper encouraged him to follow through on President Biden's pledge to "double down on the liquid fuels of the future," which includes "immediately proposing strong RFS volumes for 2021 and 2022, and taking swift regulatory action to facilitate the rapid expansion of E15 availability nationwide."
RFA noted that ethanol presently extends the U.S. gasoline supply by nearly 1.1 million barrels per day, equivalent to the combined crude oil production from Alaska, California, Utah, and Wyoming.