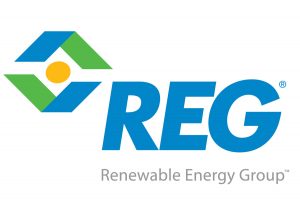 Renewable Energy Group (REG) has announced a partnership with Booster, a tech-enabled energy delivery service, to provide mobile delivery of renewable diesel, biodiesel and blended fuels to fleets. The service started in California in August and has the potential to grow nationally.
The Booster / REG collaboration makes low-carbon fuels more accessible to clients, with convenient mobile fueling services provided by Booster. As businesses and fleets look for more sustainable solutions, REG's bio-based diesel is easy to adopt and immediately begins reducing fossil carbon emissions. Under the new partnership, REG UltraClean Blend™ and other renewable and biodiesel fuels will be delivered to customers via Booster's proprietary trucks, last-mile technology platform and certified drivers.

"This new service will let companies seamlessly transition their fleets to much lower-emission fuels with no equipment or infrastructure costs," said Frank Mycroft, CEO and co-founder, Booster. "Our partnership with REG will provide fleet operators with an 'easy button' to solve their sustainability, energy reliability and operational efficiency needs. Combining Booster and REG capabilities also offers fleet managers the data and intelligence required to meet increasingly ambitious environmental standards and business optimization targets."
As part of the partnership, REG will be an exclusive supplier of bio-based diesel to Booster, and has become an investor in the company. Booster will also be an exclusive mobile fueler to REG and will partner with REG to explore expansion opportunities together.