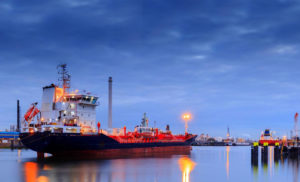 U.S. ethanol exports were down six percent in September with most of the 76 million gallons going to just two countries, according to the latest analysis by the Renewable Fuels Association (RFA).
Canada remained the top destination for U.S. ethanol exports for the sixth straight month with imports of 36.2 mg, up 7%. This marks the largest monthly shipments to cross the border in over three years and accounts for nearly half (48%) of the September U.S. ethanol export market. Exports to South Korea jumped 81% to a five-month high of 17.9 mg (accounting for 24% of September exports). Mexico (4.8 mg, +20%), Peru (4.7 mg, -24%), and the United Kingdom (4.1 mg, -38%) were other larger customers. Once again, former key destinations Brazil, China, and India were nearly absent from the market. Shipments over the first nine months of the year were 872.2 mg, down 10% from the same period in 2020.
The U.S. imported 12.9 mg of undenatured ethanol from Brazil, the largest monthly volume to enter our borders this year.
RFA reports that exports of dried distillers grains (DDGS) were down 31% in September to a seven-month low of 853,751 metric tons (mt) after hitting a six-year high in August. Five countries accounted for two-thirds of total DDGS exports in September.
Exports to Mexico, our top customer for the last year, declined by 22% to 159,658 mt (representing 19% of all shipments in September). U.S. DDGS sales to Vietnam scaled back by 40% to 116,725 mt. Exports to South Korea perked up by 35% to 108,086 mt, a high for the year. Canada imported 93,449 mt DDGS, up 8% for the largest volume in over a decade. Shipments also increased to Indonesia, up 6% to 68,724 mt. Additionally, substantial volumes landed in China (49,977 mt, -12%), Turkey (28,489 mt, -67% to a 17-month low), Ireland (28,038 mt, +51%), New Zealand (22,000 mt, -56%), and Spain (19,378 mt, -54%). Total DDGS exports through September were 8.59 million mt, which is 5% ahead of last year at this time.