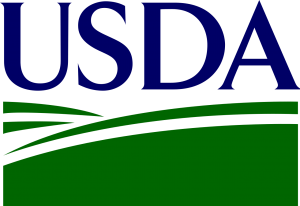 Ethanol organizations provided comments to the U.S. Department of Agriculture this week on the Climate-Smart Agriculture and Forestry (CSAF) program.
According to the Renewable Fuels Association (RFA), USDA should "prioritize projects that will help farmers and downstream processors -like ethanol biorefineries – measure, verify, and monetize carbon sequestration and emissions reductions that result from new technologies and more efficient practices."
RFA's comments highlighted the fact that renewable fuels already serve as an excellent example of how agriculture can reduce emissions and significantly contribute to the fight against climate change.
"Corn-based ethanol is the perfect climate-smart commodity; it already cuts GHG emissions in half compared when directly to gasoline," wrote RFA President and CEO Geoff Cooper. "The transportation sector is the single largest source of GHG emissions in the U.S. Although emissions from the sector are lower than they were in the mid-2000s, they still accounted for 29% of total U.S. emissions in 2019. Therefore, for the CSAF Partnership Program to have the greatest impact, projects that involve the transportation sector, specifically including biofuels, should be eligible for support."
American Coalition for Ethanol (ACE) CEO Brian Jennings sees the proposed CSAF Program "as an opportunity to expand upon the recently announced $7.5 million Expanding Soil Health Through Carbon Markets Regional Conservation Partnership Program (RCPP) project, which ACE is leading with project partners South Dakota Corn Growers, Dakota Ethanol, South Dakota State University, Cultivating Conservation, and collaborator Sandia National Labs."
ACE's feedback underscores that the key to gaining LCFS market access based on NRCS climate-smart conservation practices is by generating better localized quantification and verification of the GHG reductions achieved by these practices. In the case of ACE's RCPP project, Dakota Ethanol estimates if California credited its farmers for adopting NRCS approved no-till practices with the LCFS program, it would mean between $10 and $12 million a year in premiums for their ethanol. This translates to an approximated $0.39 per bushel for corn grown using climate-smart agriculture practices.
"By providing CSAF payments to farmers who adopt climate-smart practices across a diverse cross-section of the corn belt — combined with CSAF funding for a non-proprietary quantification, verification, and modeling system — CSAF participating ethanol facilities will collect the localized data required to secure access to LCFS markets that includes on-farm contributions," Jennings detailed in the comments, adding that "USDA should establish a program of GHG and carbon reduction price reporting to provide timely, accurate, and reliable market information, facilitate more informed farmer market decisions, and promote competition in GHG and carbon sequestration credit markets."