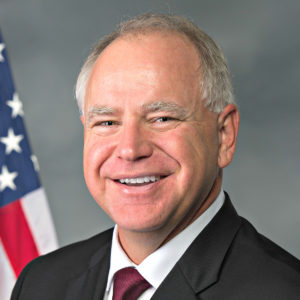 Minnesota Governor Tim Walz last week directed state agencies to explore ways to reduce climate change impacts from transportation fuels through a Clean Fuel Standard (CFS) in the state.
The state Departments of Agriculture and Transportation will lead the process to engage a broad cross-section of stakeholders statewide to identify shared goals and opportunities. The agencies will provide a report summarizing the results and recommendations in February 2022. "We have tremendous agricultural and forest resources and potential for renewable energy in Minnesota that could benefit from new market opportunities that a Clean Fuels Standard would bring," said Department of Agriculture Commissioner Thom Petersen.
American Coalition for Ethanol (ACE) CEO Brian Jennings thanked Governor Walz and the state of Minnesota for moving in the right direction. "A properly crafted CFS will increase the use of E15 and higher blends in the state and reward farmers for climate-smart practices that help reduce the lifecycle greenhouse gas (GHG) emissions of corn ethanol," said Jennings.
Jennings noted that actions being taken in Minnesota are partly based on the Midwest Clean Fuels Policy Initiative, a diverse coalition of agriculture, environmental, scientific, electric vehicle, and biofuel organizations in support of a technology-neutral and market-based approach to decarbonize transportation fuels. "Rather than having the government pick winners and losers, our coalition supports a portfolio of low carbon fuels, a level playing field, and fair competition for the benefit of all," Jennings said.