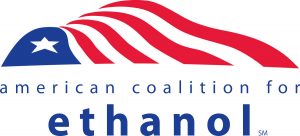 The biofuels industry was left hanging Friday when the rumored release of proposed blending obligations under the Renewable Fuel Standard (RFS) failed to happen.
American Coalition for Ethanol (ACE) CEO Brian Jennings said late Friday they remain hopeful the numbers that were reported would also prove incorrect. "We hope they're wrong," said Jennings. "If they are right, it just seems like such a gratuitous shot to reduce volumes for 2020 because we all know the pandemic resulted in lower fuel demand which in turn reduced ethanol blending anyway."
Multiple reports last week said EPA was planning to retroactively reduce the Renewable Volume Obligations (RVO) for 2020 to 17.1 billion gallons, and set 2021 at 18.6 billion gallons and 2022 at 20.8 billion gallons. That would include lowering conventional ethanol volumes from the statutory cap of 15 billion gallons to 12.5 billion gallons for 2020, 13.5 billion gallons in 2021 and 14.1 billion gallons in 2022.
Jennings said those numbers would be devastating for the industry, and any proposal to retroactively reduce volumes would be met with fierce opposition. "We don't believe it is legal for EPA to turn back the clock," said Jennings.
ACE CEO Brian Jennings comments on proposed RVO rumors
3:57
Numerous stakeholder organizations, including the Renewable Fuels Association, Advanced Biofuels Business Council, American Farm Bureau Federation, American Soybean Association, Growth Energy, National Biodiesel Board, National Corn Growers Association, and National Farmers Union expressed concerns about the reported numbers and fears the administration is "favoring the oil industry over the environment, rural communities, and hardworking farmers by providing handouts that eclipse those obtained by fossil fuel advocates under the previous administration."
Senator Chuck Grassley (R-IA) also compared the rumored RVO numbers to the Trump EPA small refinery waivers. "The rumors we're hearing it could be worse that what we had under Trump," said Grassley on Tuesday last week. "If we get a bad RVO out of EPA, the farmers aren't going to forget it and they're going to blame Biden."
Sen. Chuck Grassley, proposed RVO release comments
(1:19)