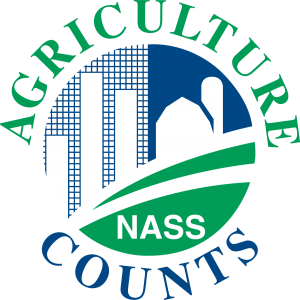 Corn and soybean production are both forecast to be higher this year compared to 2020, according to the latest Crop Production report issued Friday by USDA's National Agricultural Statistics Service (NASS).
According to the report, corn production is up 6% from last year, forecast at 15.0 billion bushels while soybean growers are expected to increase their production 6% from 2020.
The average U.S. corn yield is forecast at 176.3 bushels per acre, up 1.7 bushels from last month's forecast and up 4.3 bushels from last year. NASS forecasts record high yields in California, Illinois, Indiana, Kentucky, Michigan, New York, North Carolina, Ohio, Oklahoma, and Pennsylvania. Acres planted to corn, at 93.3 million, are up 3% from 2020. Area to be harvested for grain is forecast at 85.1 million acres, up 1% from last month and 3% more than was harvested last year. As of Aug. 29, 60% of this year's corn crop was reported in good or excellent condition, 2 percentage points below the same time last year.
Area for soybean harvest is forecast at 86.4 million acres, down less than 1% from last month but 5% more than was harvested last year. Planted area for the nation, estimated at 87.2 million acres, is up 5% from last year. Soybean yields are expected to average 50.6 bushels per acre, up 0.6 bushel from last month's forecast and up 0.4 bushel from 2020. If realized, the forecasted yields in Illinois, Indiana, Kentucky, Maryland, Mississippi, Missouri, New York, Ohio, Pennsylvania, and Virginia will be record high.
The September World Agricultural Supply and Demand Estimates was also released on Friday showing the 2021/22 U.S. corn outlook is for larger supplies, increased feed and residual use, greater exports, and higher ending stocks. Projected beginning stocks for 2021/22 are 70 million bushels higher based on a lower use forecast for 2020/21, with reductions in corn used for ethanol and exports. U.S. soybean supply and use changes for 2021/22 include higher beginning stocks, production, exports, ending stocks, and lower crush.