Biodiesel and ethanol producer organizations are pleased that both the House and Senate Agriculture Committees have included infrastructure funding for higher ethanol blends into their drafts for the Build Back Better Act budget reconciliation package.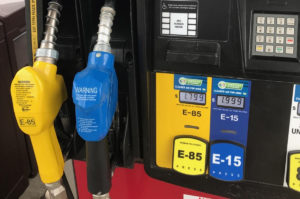 Specifically, the new bill language provides for $960 million to install, retrofit, or otherwise upgrade fuel dispensers or pumps and related equipment, storage tank system components, and other infrastructure required to ensure the availability of fuel containing greater than 10 percent ethanol and fuel containing greater than 20 percent biodiesel.
Renewable Fuels Association President and CEO Geoff Cooper thanked Senate Ag Committee Chairwoman Debbie Stabenow and House Ag Committee Chairman David Scott for their support. "They understand the critical role that low-carbon ethanol will continue to play in efforts to combat climate change. RFA's members have pledged to reach net-zero greenhouse gas emissions by 2050 or sooner, and building out the infrastructure to distribute higher ethanol blends is an important part of reaching that goal."
American Coalition for Ethanol (ACE) CEO Brian Jennings said this is a historic provision for biofuels. "ACE members appreciate the tenacity of members of Congress like Sen. Amy Klobuchar and Reps. Cindy Axne and Angie Craig who helped secure nearly $1 billion for biofuels infrastructure funding in the reconciliation bill, representing a historic level of support if it becomes law."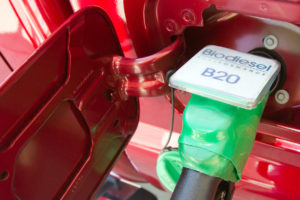 "Expanding consumer access to low-carbon biodiesel and Bioheat® fuel through infrastructure grants can generate immediate health care benefits and savings for many communities at a very low-cost," said National Biodiesel Board Vice President of Federal Affairs Kurt Kovarik.
To date, USDA has provided $23.2 million in grants to share costs with 24 projects that support more than 900 million gallons of biodiesel. The increased use of biodiesel through those projects will cut carbon emissions by more than 8.5 million metric tons, at a cost of less than $2.75 per ton.