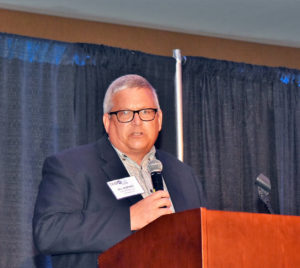 Former USDA Under Secretary and previous Iowa Secretary of Agriculture Bill Northey was part of the inaugural Tech Hub LIVE conference in Des Moines last week. Much of the focus at the event was incentivizing sustainability for farmers, and an increasing demand for ethanol as a low carbon fuel could provide some incentive.
"I believe we will gravitate towards more of a supply chain kind of market," Northey said. "I think those early adopters are well positioned for if an ethanol plant says 'I want to buy low carbon corn because I'm going to produce low carbon ethanol'…then they're set up to do that."
In this interview, Northey talks about ag technology and the future, as well as the condition of the corn crop in Iowa.
Tech Hub Live interview with Bill Northey
(6:12)