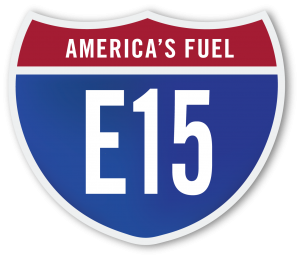 As the 2021 Fuel Ethanol Workshop (FEW) was getting underway Wednesday, ethanol's champions in Congress were introducing bills that would allow E15 to be sold year round despite the recent circuit court decision.
Representatives Angie Craig (D-MN) and Adrian Smith (R-NE) led Co-Chairs of the Congressional Biofuels Caucus in introducing the Year-Round Fuel Choice Act, bipartisan legislation that would ensure that the Environmental Protection Agency (EPA) can grant waivers to allow E15 and higher blend fuels to be sold at retailers year-round.
At the same time, Senators Deb Fischer (R-NE) and Amy Klobuchar (D-MN) reintroduced the Consumer and Fuel Retailer Choice Act which would extend the Reid vapor pressure (RVP) volatility waiver to ethanol blends above 10 percent. Senator Fischer introduced the legislation in the 115th Congress but it never made it out of committee.
American Coalition for Ethanol (ACE) CEO Brian Jennings endorses this swift legislative action to address the issue. "Since 2019, E15 adoption at retail sites has almost doubled with nearly 2500 locations and extending the 1-psi RVP waiver to E15 only makes sense to reflect the realities of today's motor fuel market and year-over-year track record of successful growth. Without this legislation, it is possible to lose E15 sales next summer which would harm everyone through higher pump prices and greenhouse gas and tailpipe emissions."
Renewable Fuels Association (RFA) President and CEO Geoff Cooper thanked the ethanol champions for their support. "We are very fortunate in this industry to have such dedicated and devoted champions and leaders who understand the benefits of renewable fuels," said Cooper. "In light of the DC circuit court decision we know that our friends in Congress want to be helpful with a legislative solution on RVP."
RFA CEO Geoff Cooper comment on E15 bills
(:31)