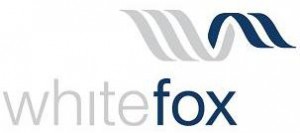 Golden Grain Energy LLC in north central Iowa will be the tenth facility to install Whitefox ICE® membrane dehydration unit for improved energy use and future expansion.
With a firm commitment to sustainable and energy efficient ethanol production, Golden Grain was one of the first Midwest plants certified under California's Low Carbon Fuel Standard program. The plant has continued to take significant steps through innovative technology and operations to increase its efficiency and lower its carbon intensity (CI) score. Installing Whitefox's energy-efficient membrane technology will further improve its efficiency and competitive advantage.
Chad Kuhlers, CEO of Golden Grain Energy, said, "We've been in discussions with Whitefox and watching the technology continue to advance for a few years now, and we felt the time was right to adopt membrane dehydration as part of our operational future. Whitefox systems have been verified in 24/7 operations at several other plants. With the other yield and operational improvements Golden Grain has implemented, Whitefox is a good solution for our plant to de-bottleneck existing process units and we expect additional benefits in plant maintenance and overall operational efficiency."
The installation will take ICE® membrane system capacity to over 150 million gallons per year.