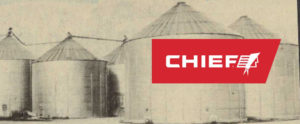 Chief Ethanol is joining the effort to develop carbon capture and permanent sequestration (CCS) in Nebraska.
Chief Industries, Inc. is partnering with Catahoula, one of the largest investors in midstream infrastructure in North America, on carbon capture and sequestration projects at ethanol plants in Hastings and Lexington, with the goal to reduce the carbon intensity (CI) of each facility significantly.
"Chief Ethanol Fuels, Inc. is eager to explore the tremendous potential that this partnership in carbon sequestration can create to enhance the environmental and sustainability benefits of our current renewable fuels production," said Duane Kristensen, General Manager and Vice President of Operations for Chief Ethanol and past board president for the American Coalition for Ethanol (ACE).
Nebraska Governor Pete Ricketts recently signed legislation to establish the legal and regulatory process for ethanol plants in the state to move forward with carbon capture and storage projects. "These CCS projects will improve the CI score of each Chief facility while increasing the value of their ethanol, supporting area Nebraska communities, and helping the nation reach ambitious carbon emissions goals by mid-century," said ACE CEO Brian Jennings. "Chief is one of many ACE members involved with CCS projects, reinforcing the fact that our members intend to play a significant and proactive role in tackling climate change."