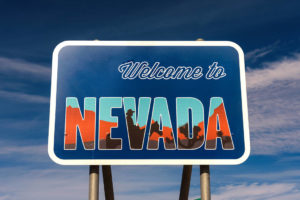 Nevada drivers will soon be able to fill up with 15 percent ethanol-blended fuel.
Nevada Governor Steve Sisolak has signed legislation to allow sales of E15, which passed the Nevada legislature in May with overwhelming support in both the Assembly and Senate. The bill requires the State Board of Agriculture to adopt rules governing sales of E15 by July 2022.
The bill (AB411) was brought by the Nevada State Assembly Committee on Growth and Infrastructure and Assemblywoman Tracy Brown-May, a Democrat representing Las Vegas, who pointed out the environmental and economic benefits of ethanol. "A reduction of one-half to two-thirds of emissions from motor vehicles could result in a substantial step toward meeting Nevada's climate strategy goals," said Brown-May. "In addition, E15 fuel costs and average of 5-15 cents less a gallon."
A recent study by Air Improvement Resource, Inc estimates that the use of E15 in Nevada has the potential to reduce greenhouse gas emissions by 148,000 metric tons annually.
Brooke Coleman, Executive Director for the Advanced Biofuels Business Council, testified on behalf of the legislation when the bill was considered in committee. "The bottom line is that (this bill) will bring Nevada into alignment with most of the country and open the door for a cleaner and cheaper fuel blend," said Coleman.
Nevada will join 30 other states in allowing the sale of E15, which is available today in more than 2,000 stations nationwide.
Listen to the comments from Brown-May and Coleman in support of this legislation and what it would mean for Nevada.
Nevada E15 legislation (6:52)