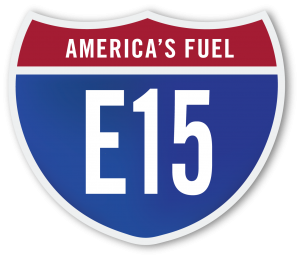 The fuel supply challenges being faced by some states due to the Colonial Pipeline shutdown could be helped by increasing use of 15 percent ethanol (E15), according to the Renewable Fuels Association (RFA).
In a letter to EPA Administrator Michael Regan, RFA President and CEO Geoff Cooper specifically asked EPA to suspend certain regulatory requirements that otherwise would impede and delay retailers from expanding the use of E15 to help offset fuel supply shortages. Cooper noted that some 180,000 barrels per day of ethanol production capacity is currently idle and could be "quickly activated or reoriented to help alleviate impending fuel shortages on the East Coast."
EPA has issued a waiver of the requirements for low volatility conventional gasoline and Reformulated Gasoline for the affected areas until May 31.
Cooper noted that the pipeline shutdown highlights the risks of heavy dependence on a single fuel source. "As the Biden administration pursues initiatives to expand and fortify our nation's energy infrastructure, the Colonial pipeline shutdown serves as a poignant reminder that ethanol biorefineries are strategic assets that can and should play a larger role in powering America forward."
While Colonial has announced a goal of "substantially restoring operational service by the end of the week," experts are expecting the supply disruption could impact the East Coast market for weeks and lead to the highest retail gas prices in at least seven years.
Listen to comments from Cooper in this interview:
RFA CEO Geoff Cooper - Colonial Pipeline
(7:01)