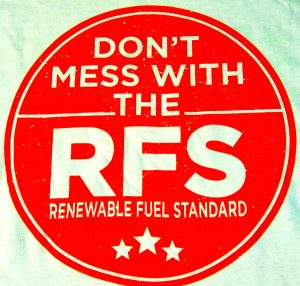 Biofuels organizations filed comments this week opposing requests from refiners, several state governors, and an environmental organization that the Environmental Protection Agency waive 2019 and 2020 Renewable Fuel Standard volumes.
"None of the petitions provides the required evidence that the RFS itself is causing economic or environmental harm. In fact, the requests point to the continuing coronavirus emergency as the cause of economic harm, rather than the RFS," National Biodiesel Board (NBB) Vice President of Federal Affairs Kurt Kovarik said. "The petitions discount the economic harm that small biodiesel producers experience when the RFS program is delayed and destabilized. EPA should reject the petitions."
American Coalition for Ethanol (ACE) CEO Brian Jennings noted that the RFS itself must be proven to be the cause of "severe economic harm" to justify a waiver, not outside factors such as the economic fallout from the COVID-19 pandemic, the primary argument made by the parties. "The pandemic-related shutdowns caused comparable economic harm to ethanol producers and virtually every other sector of the U.S. economy," said Jennings.
"These waiver requests, which were rushed out the door by EPA one day before President Joe Biden was sworn in, never should have seen the light of day," said Renewable Fuels Association President and CEO Geoff Cooper. "They do not satisfy any of the criteria established by the statute and they do not comply with past EPA guidance."