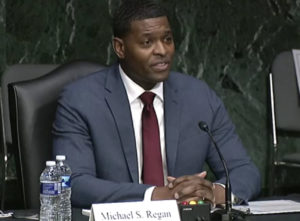 The nominee for Administrator of the Environmental Protection Agency says the Renewable Fuel Standard (RFS) will be a priority for the new administration.
"You have my commitment that we will look at the RFS program and we will introduce some transparency into that program," nominee Michael Regan said Wednesday at his confirmation hearing before the Senate Environment and Public Works Committee. "We will let science lead us and we will follow the letter of the law as it was intended for that program."
Senators also asked about small refinery exemptions (SREs) and the Supreme Court case regarding those waivers and Regan said he will need to consult with staff and legal counsel, if he is confirmed, to see what actions the EPA will take.
Listen to Sens. Tammy Duckworth (D-IL) and Joni Ernst (R-IA) question Regan about biofuels issues.
Regan hearing - Sen. Duckworth 1:51

Regan hearing - Sen. Ernst 5:38