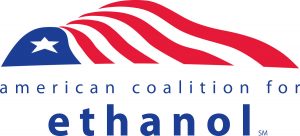 American Coalition for Ethanol (ACE) CEO Brian Jennings was glad to see one of the last minute proposals released by the Environmental Protection Agency on Friday, not so pleased with the others.
"ACE strongly supports EPA's proposal to make E15 more accessible to retailers and motorists, but once again, the Trump EPA has chosen to bundle a promise to do right by ethanol with a poison pill gift to oil refiners," said Jennings. "Instead of breathing life into unwarranted petitions from refiners and oil-state Governors to waive the 2019 and 2020 RFS alongside its proposal to treat E15 like other fuels, EPA should have denied the waiver requests outright because the petitioners failed to meet the thresholds established by the law and previous precedent. The statute is clear; to secure a general waiver of the RFS, a petitioner must provide evidence to EPA that implementation of the RFS itself is the cause of severe economic harm, not outside factors such as COVID-19."
EPA announced three proposals at the end of last week to seek comments. One would extend compliance deadlines for 2019 and 2020 renewable volume obligations and one is in response to requests from refiners and oil state governors to provide a general waiver from 2019 and 2020 RFS renewable volume obligations due to COVID-19. The third would remove certain barriers to expand sales of E15, including E15 label revisions and underground storage tank compatibility.