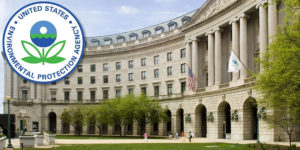 With just days before a new administration takes office, the Environmental Protection Agency on Friday issued a mixed bag of last minute proposals for biofuels producers.
First, in Friday's Federal Register, EPA proposed to extend compliance deadlines for 2019 and 2020 renewable volume obligations, stating that the agency would "take no position on the availability of SREs for the 2019 compliance year."
Renewable Fuels Association President and CEO Geoff Cooper saw that as good news. "We do agree with EPA that the outgoing administration should refrain from any further action on the pending small refinery petitions. To that end, we see EPA's statement in this proposal that it is not taking a position on 2019 SREs as a good sign."
Also on Friday, EPA announced a final determination that no additional measures are necessary to mitigate "potential adverse air quality impacts" associated with the Renewable Fuel Standard, and Cooper says RFA agrees. "We agree with EPA that no additional 'fuel control measures' are necessary to mitigate 'adverse air quality impacts' from the RFS, because there are no 'adverse' impacts!"
However, Cooper says they do not agree with a proposal to be published in Tuesday's Federal Register to seek public comments on requests from refiners and oil state governors to provide a general waiver from 2019 and 2020 RFS renewable volume obligations due to COVID-19. "This is nothing more than one last desperate attempt by the refiners to undermine the RFS and protect their chokehold on the nation's fuel markets. But it cannot succeed because EPA has no authority to waive RFS volumes unless the petitioners show that the RFS itself is the cause of the 'severe economic harm' to a state, region, or the nation."
The final proposal out of EPA to be published on Tuesday would remove certain barriers to expand sales of E15, which Cooper says is strongly supported by the industry. RFA will be providing comments on all of these matters and testifying at the public hearings scheduled on several of these proposed actions.
Cooper summarizes RFA's reaction to all of these proposals, in addition to the Supreme Court taking up the Tenth Circuit Court decision on small refinery exemptions, and rumors EPA would grant waivers on the way out the door.
RFA president and CEO Geoff Cooper summarizes week of ethanol news
(9:36)