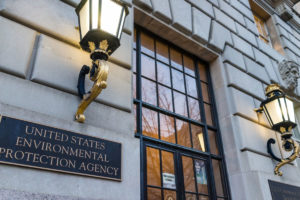 The Environmental Protection Agency (EPA) proposed a new rule Thursday that would extend 2019 and 2020 Renewable Fuel Standard compliance year deadlines due to the "uncertainty" surrounding small refinery exemptions.
EPA notes that the Tenth Circuit Court case, which is now pending on the Supreme Court's docket, has the potential to impact the availability of SREs going forward. Because of the uncertainty, "we do not believe it would be appropriate to require small refineries to demonstrate compliance with their 2019 obligations pending ongoing appeals."
Further, the proposal states, "Due to the ongoing litigation, we take no position on the availability of SREs for the 2019 compliance year," a sign that biofuels supporters hope means the rumored last-minute approval of pending small refinery waivers will not happen after all.
The new RFS deadline for the 2019 compliance year and the associated deadline for submission of attest engagement reports would be November 30, 2021, and June 1, 2022, respectively. The new deadlines for 2020 would be January 31, 2022, and June 1, 2022, respectively. A virtual public hearing on the proposal will be held on February 9, 2021.