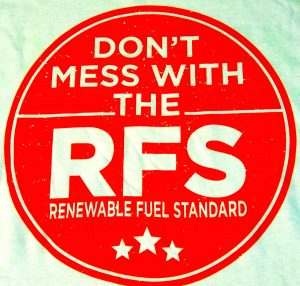 A group of Democratic Senators sent a letter to President-elect Joe Biden urging him to "restore the integrity of the Renewable Fuel Standard and quickly reverse the damages done to the RFS by the outgoing Trump administration."
The letter was sent rom Sens. Tammy Duckworth (D-IL), Amy Klobuchar (D-MN), Tina Smith (D-MN), Tammy Baldwin (D-WI), Debbie Stabenow (D-MI), and Richard Durbin (D-IL) and laid out four steps the new Biden administration could take to strengthen the RFS:
Direct EPA to adopt the Tenth Circuit decision nationwide and reject any small refinery exemptions (SREs) that do not meet the standards set forth by the court.
Publish 2021 Renewable Volume Obligations (RVOs) swiftly.
Approve pending pathway applications for corn kernel fiber ethanol and update EPA's biofuels emissions modeling.
When reaffirming our commitment to the Paris Climate Accord, include biofuels.
Renewable Fuels Association (RFA) President and CEO Geoff Cooper thanked the Senators for their support. "These lawmakers understand that when the RFS is properly implemented and enforced, it is an incredibly powerful tool for curbing greenhouse gas emissions from the transportation sector," said Cooper. "They also recognize that the outgoing Trump administration continues to pose a threat to the integrity of the RFS, and we stand with them to defend the program from midnight-hour manipulation."