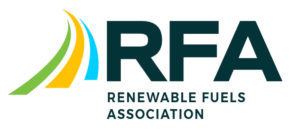 The Renewable Fuels Association has announced two new staff members for the organization's Washington DC office.
Troy Bredenkamp is joining the association's staff as its new Senior Vice President for Government and Public Affairs. Bredenkamp, who currently serves as the Executive Director of Renewable Fuels Nebraska, starts in RFA's Washington office on January 19. He replaces Jessica Bennett, who is departing RFA after three years of service.
In addition, RFA announced the addition of Gidel Dawson in the Washington office as Manager of Government Affairs and Communications. Dawson's professional experience includes working on Capitol Hill for a Virginia congressman and roles in fundraising, event planning, and marketing/communications. She is a native of Rockwell City, Iowa, and a graduate of Creighton University.
Finally, RFA is announcing a new title for Ed Hubbard, RFA's long-serving General Counsel. To better reflect his expertise and the breadth of his duties, Hubbard's title is changing to General Counsel and Vice President for Government Affairs. Hubbard will continue to lead tax and trade policy issues for RFA, while also supporting RFA's work on energy, climate, and agricultural policy and regulation.