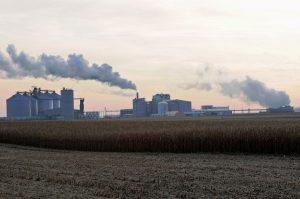 As COVID-19 cases rise and travel is being limited again, the consumption of ethanol-blended gasoline is on the decline again. In the first week of December, consumption of both gasoline and ethanol fell to their lowest points since May, according to data from the Energy Information Administration.
According to a new analysis by the Renewable Fuels Association, ethanol industry losses this year due to the pandemic hit $3.8 billion by the end of November. As a result of reduced travel and lower fuel demand, ethanol producers cut production by 2 billion gallons between March and November, and cuts are expected to continue into 2021.
"As Congress debates another COVID-19 relief package, we implore policymakers to consider the devastating economic impact the pandemic has had on renewable fuel producers," said RFA President and CEO Geoff Cooper. "Our new analysis provides an in-depth look at how rural communities have suffered. The decrease in ethanol production has idled or permanently closed plants across the heartland and caused job losses in rural communities where good employment is often hard to find. As an industry deemed critical and essential to America, we call on Congress to act swiftly to provide some targeted relief to our nation's renewable fuels industry."
Whether Congress will get a bill passed before the end of the year remains in question. Lawmakers in both the Senate and the House were negotiating a number of possible deals last week, but have not come to an agreement.