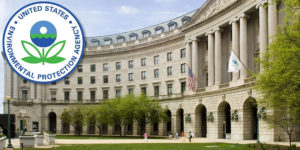 For the first time under the Trump administration, the Environmental Protection Agency missed the November 30 statutory deadline for publishing the final rule for next year's Renewable Volume Obligations under the Renewable Fuel Standard (RFS). In fact, EPA never even issued a proposed rule for the 2021 RVOs.
"And even if a proposed rule was released today, it would be next to impossible to have a final rule done by the end of the calendar year, or even by inauguration day," said Renewable Fuels Association (RFA) President and CEO Geoff Cooper. "Typically we see those proposed volumes in July and it's a four or five month process from beginning to end."
RFA CEO Cooper comments on RVO delay
(:49)
American Coalition for Ethanol (ACE) CEO Brian Jennings says it was common for the final rule to be delayed prior to the current administration. "Under the Obama Administration, EPA notoriously failed to get the volumes finalized by the November 30 statutory deadline," said Jennings.
ACE CEO Jennings comments on RVO delay
(:54)
At this point, the new administration will likely handle the entire 2021 RVO rulemaking process, but that will have to wait until a new EPA administrator is confirmed. "We know it may take a few months for the new administration to get a final 2021 RVO rule done, but in the meantime, the statute is crystal clear that refiners must blend at least 15 billion gallons of conventional renewable fuel in 2021," said Cooper.