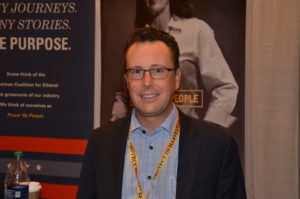 The American Coalition for Ethanol (ACE) was pleased to be a sponsor and exhibitor for the second year in a row at the National Association of Farm Broadcasting (NAFB) virtual convention and trade talk.
ACE CEO Brian Jennings discussed a number of topics with farm broadcasters, including possible scenarios for when the industry might finally see the Renewable Volume Obligations for 2021, and some of the positive news for ethanol this year.,
2020 NAFB Interview with Brian Jennings, ACE
(14:15)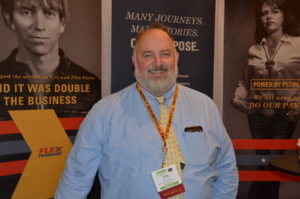 ACE Senior Vice President Ron Lamberty participated in one of the NAFB Newsmaker sessions on Ag and Energy, as well as doing interviews with farm broadcasters.
Lamberty discussed the gains made this year in higher ethanol blends and how ACE helped retailers across the country work with USDA to receive HBIIP grants to install new pumps that give consumers more choices.
Listen here:
2020 NAFB Interview with Ron Lamberty, ACE (12:40)