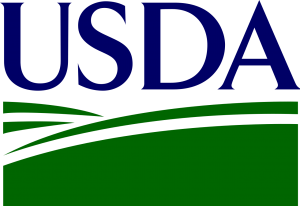 The November World Agricultural Supply and Demand Estimates from USDA show lower forecasts for domestic production of both corn and soybeans.
This month's 2020/21 U.S. corn outlook is for lower production, reduced feed and residual use, larger exports, and smaller ending stocks. Corn production is forecast at 14.507 billion bushels, down 215 million with a reduction in yield to 175.8 bushels per acre. Corn exports are raised 325 million bushels to 2.650 billion, which if realized would be record high. Projected feed and residual use is lowered 75 million bushels based on a smaller crop and higher expected prices. With supply falling and use increasing, corn ending stocks for 2020/21 are down 465 million bushels to 1.7 billion, which if realized would be the lowest since 2013/14. The corn price is raised 40 cents to $4.00 per bushel. Corn use for ethanol was left unchanged at 5.05 million bushels.
The U.S. soybean outlook for 2020/21 is for lower production and ending stocks. Soybean production is forecast at 4.17 billion bushels, down 98 million on lower yields. Lower yields are reported for several major producing states, including Illinois, Iowa, Indiana, Ohio, and Nebraska. With reduced production, soybean ending stocks are projected at 190 million bushels, down 100 million from last month. If realized, soybean ending stocks would be at the lowest level in the past seven years.