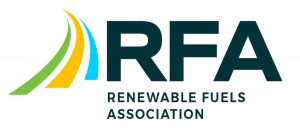 The Renewable Fuels Association (RFA) is congratulating President-Elect Joe Biden on his victory, as projected by the Associated Press and others.
RFA President and CEO Geoff Cooper says they look forward to working with the Biden administration on issues important to the ethanol industry. "Mr. Biden made it clear as he was campaigning that he would put a stop to the abuse at EPA of the small refinery exemption program on day one," said Cooper. "We've got a promise, we have a pledge from Mr. Biden that he will put a stop to these exemptions."
Environmental Protection Agency (EPA) Administrator Andrew Wheeler confirmed last week that the agency will delay action on dozens of outstanding SRE petitions until after the Supreme Court rules on an appeal from refining companies over EPA's waiver policy, which will be December 14. "That's incredibly frustrating for us because we've been at this for 10 months now," since the court decision in January, said Cooper.
At the same time, EPA has not released a proposed 2021 Renewable Volume Obligation (RVO), which means it will likely not get done until next year now. "It could be as late as May before we see a final rule," said Cooper. "So we're right back in the mess that we were in several years ago when EPA missed its deadlines."
RFA also congratulates the House and Senate members who won their races and Cooper says the ethanol industry has plenty of allies on the Democrat side in Congress who will have the ear of the new president.
Listen to comments from Cooper on a Biden presidency.
RFA CEO Geoff Cooper comments on Biden presidency (4:07)