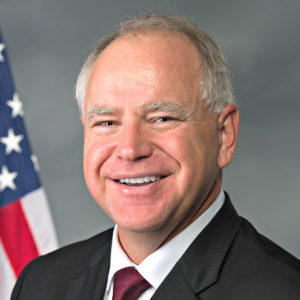 The Minnesota Governor's Council on Biofuels this week released its consensus report on the steps needed to grow Minnesota's biofuels industry and get the state back on track to meet renewable energy goals, including a plan for the adoption of a Low Carbon Fuel Standard (LCFS).
In the report to Gov. Tim Walz, the council recommends "a low-carbon fuel standard (LCFS)/clean-fuels policy (CFP) that builds on the vision, principles, and considerations of the white paper A Clean Fuels Policy for the Midwest (2020) from the Midwestern Clean Fuels Policy Initiative."
The American Coalition for Ethanol (ACE) was a founding member of the Midwestern Clean Fuels Policy Initiative and released CEO Brian Jennings says they are pleased that Minnesota is building on its recommendations. "The white paper we released in January with the Great Plains Institute and other clean fuel stakeholders was designed for this specific purpose; to encourage Midwest governors and legislators to consider new clean fuel policies which will expand economic activity, increase ethanol demand, and cut greenhouse gas emissions."
Members of the council include biofuels and farmer leaders from around the state, including Renewable Fuels Association chair Jeanne McCaherty with Guardian Energy, and John Christianson of Christianson PLLP who was recognized for his contributions to the report as a member of the Council's Executive Committee.
The report also includes recommendations for increasing infrastructure for higher blends of ethanol and biodiesel, and for use of biofuels in state fleet vehicles.